Intervention
on a re-burner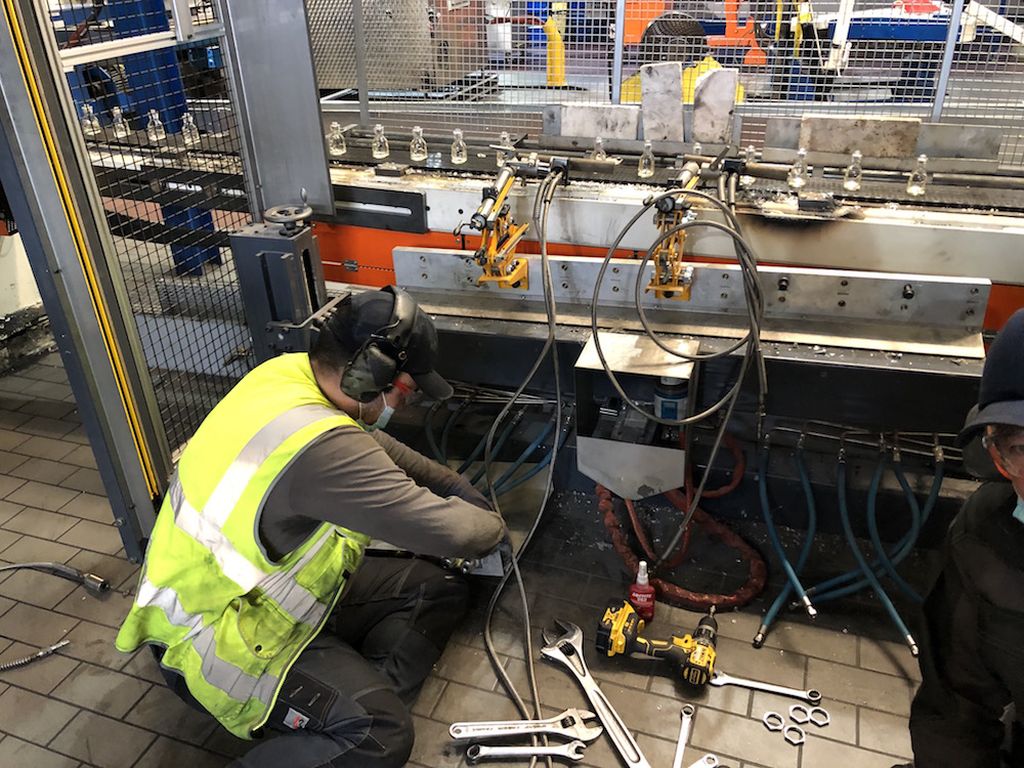 Contact us by mail or by phone for more information!
Our technicians worked on a re-burner to install a new gas connection system.
A re-burner keeps the glass hot thanks to a flame supplied with gas (oxygen/acetylene). This gas is fed directly into the re-burner via hoses. Here our team has installed a completely new gas connection system with new hoses (rigid and flexible). Some hoses can be clipped directly to the system. Our team then installed a protective casing to fully secure the system.
This new system offers many advantages. It allows a quick change of gas hoses, and avoids the need to dismantle the entire system, thus reducing machine downtime costs and facilitating and accelerating maintenance processes. 
As part of the intervention, our team also worked to recover a defective part. This part was damaged by falling molten glass. The part has since been replaced. The defective part has been taken in our workshops since then. It is being studied by our engineers to later design and manufacture this type of part ourselves. This will enable us to offer our customers parts directly, which will then be fully adapted to their needs.