BMR, thanks to its efficient and experienced team, proposes different types of on-site interventions in order to support its partners.
Contact us by mail or by phone for more information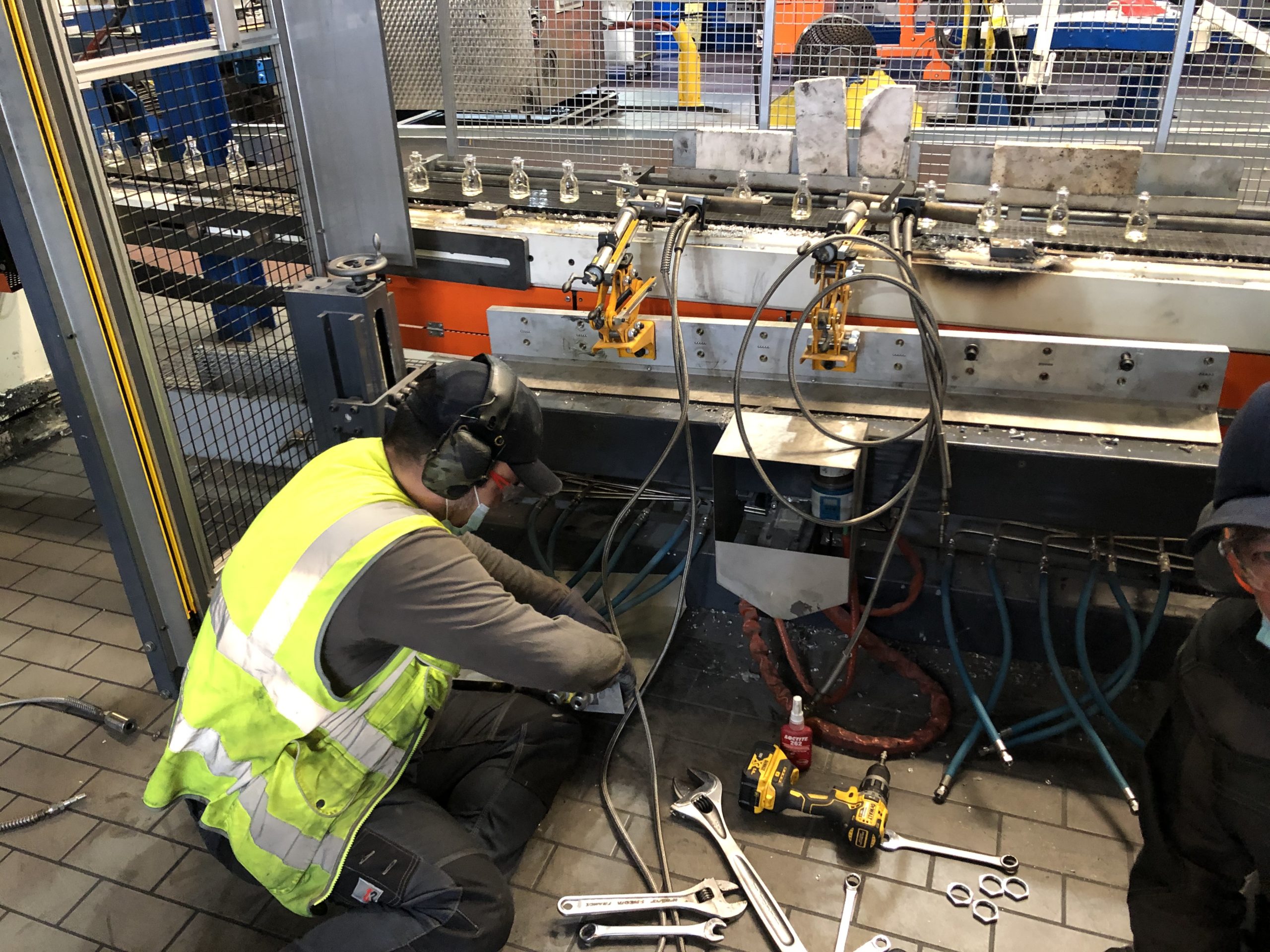 BMR will go to your sites for a full support
Our staff is composed of experienced and PET/Glass specialist technicians. BMR offers different types of on-site interventions. This allows a direct adaptation of our services to the environment and context in which they are being operated in, but it also allows to have a team physically present on-site, reactive if any problems occur, and that, therefore, can act quickly, reducing machines downtimes.
Our main types of interventions
On-site diagnosis
Installation
Training
Our team will operate any types of diagnosis to check if everything is working, and if not, where is the problem located:

-Air saving diagnosis thanks to high flow blowguns installation

-System and parts adaptation for a full optimization.
Our team will install parts and full systems, adapt them, allowing them to be fully reliable while being fully adapted to the needs of our customers
Our team will train on-site technicians so they can fully understand and use the parts and full systems that have been installed by our team.

Therefore, the use of those solutions will be optimal, and frequent problems can be solved quickly, reducing even more machine downtimes.